As a responsible business, our company aim is to support charities and community projects which are key to the local communities in the regions where we have a regional presence in England and Wales.  n-ergy is therefore delighted to announce it is supporting three "Charities of the Year" in 2016/17, chosen by its employees – Devon Air Ambulance , Tenovus Cancer Care and Meningitis Now.
Feedback from n-ergy's employees led to a significant change to the company's Charity and Community Policy, from supporting one corporate charity to increasing this to three worthy causes.  Our monthly corporate contributions in respect of each chosen Charity of the Year commenced in September 2016; and in addition, our regional teams are aiming to raise further monies through organising a number of fundraising activities of their own either "in the office" or in their personal time.  We have had a good start last year and are now looking forward to hearing more about what they have planned in 2017! 

Our Regional support – 2016/17
Devon Air Ambulance
(chosen by our South West Region)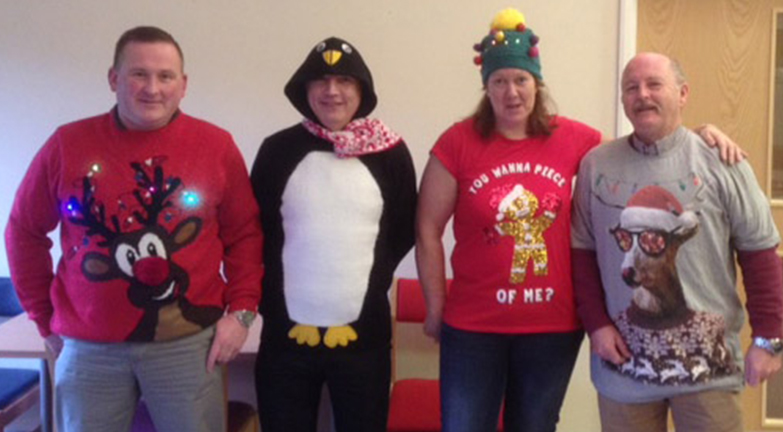 In the Autumn, Tracy Owen, Fundraising Manager met with the South West team at their monthly team meeting. Wendy Doodson at n-ergy said, "The session was very interesting and a real eye opener for the team in respect of the awesome work that DAA are doing."
The South West team has since kick-started their fundraising with their Christmas Jumper Day (see photo above) and plans are underway for more regional fundraising in 2017!"
Tenovus Cancer Care
(chosen by our Wales & Head Office team)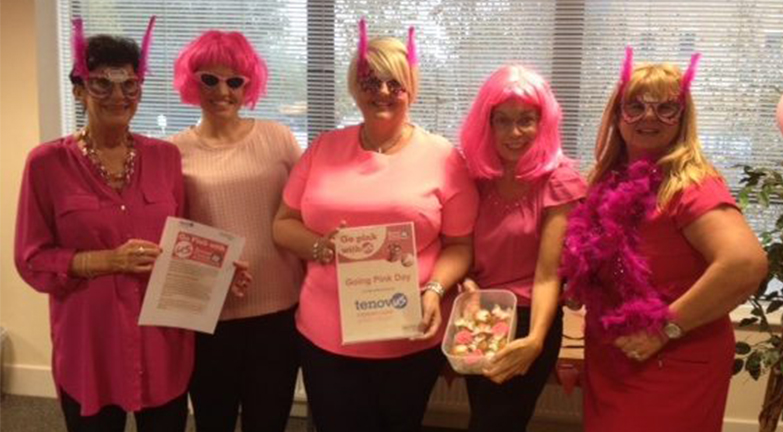 When Sam Coles, Fundraising Manager met with the marketing team in the summer she brought along an excellent fundraising pack which was full of good ideas and posters.
As a result, Head Office and the Wales team were able to get their fundraising "off the starting blocks" with a Going for Gold Olympics Sweepstake in August, followed by a Go Pink day for Breast Awareness in October (see above photo) and Jolly Christmas Jumper Day in December.
Meningitis Now
(chosen by our Midlands team).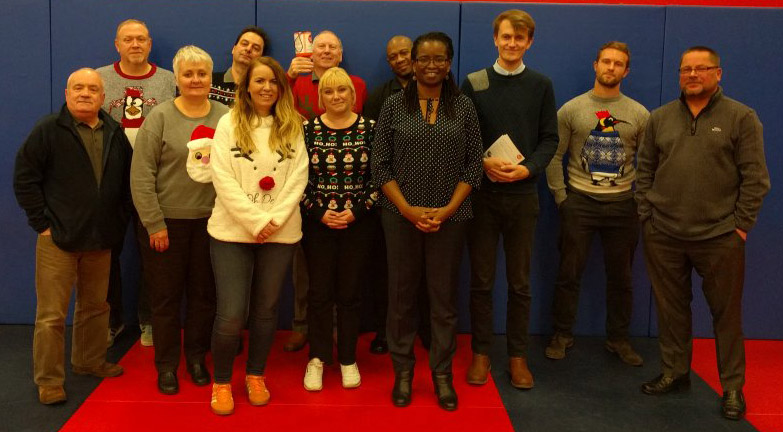 In December, Lynette Adjei, a Community Ambassdor on behalf of Meningitis Now, volunteered her time to give a talk about her personal family experience with meningitis and the impact it has made on her family life at the Midlands team meeting. Sarah O'Mahoney, Regional Manager said, "Lynette is an inspirational, strong and family focused lady who is committed to raising awareness of meningitis."
Lynette's visit also co-incided with the Midlands Jolly Christmas Jumper day (see photo above).
What's planned in 2017?
Plans are now underway for more fundraising activities to take place in 2017 for all our Charities of the Year!
Meningitis Now
– Following the visit by Lynette,
Sarah O'Mahoney
, our Regional Manager for the Midlands team felt inspired to register for one of the UK's toughest challenges the
Three Peaks Challenge in 36 hours
.
"Wow, this is amazing and everyone at n-ergy wishes you success with your challenge taking place in the summer 9th -11th June 2017. You are an inspiration to us all here at n-ergy!"
Tenovus Cancer Care
– A number of our colleagues at Head Office,
Desta Omar
 (our Compliance Manager), Ricky Mainwaring (in the marketing team) and
Chris Simmons
(Regional Manager for Wales) have registered for the following fundraising events:
St David's Day 5k (5th March, Cardiff)
Gung-Ho 5k (18th March, Cardiff) and two half-marathons!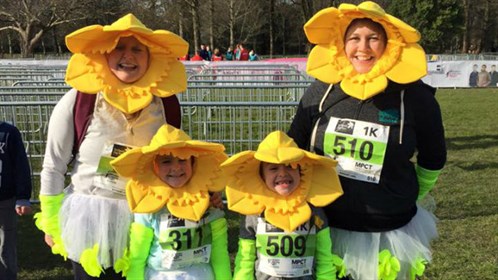 Devon Air Ambulance
– Our South West team are looking forward to getting involved with as many fundraising activities as they possibly can over the next few months to support DAA and the incredible work it carries out in the local area, saving hundreds of lives each year.
More details on the fundraising activities will be shared soon.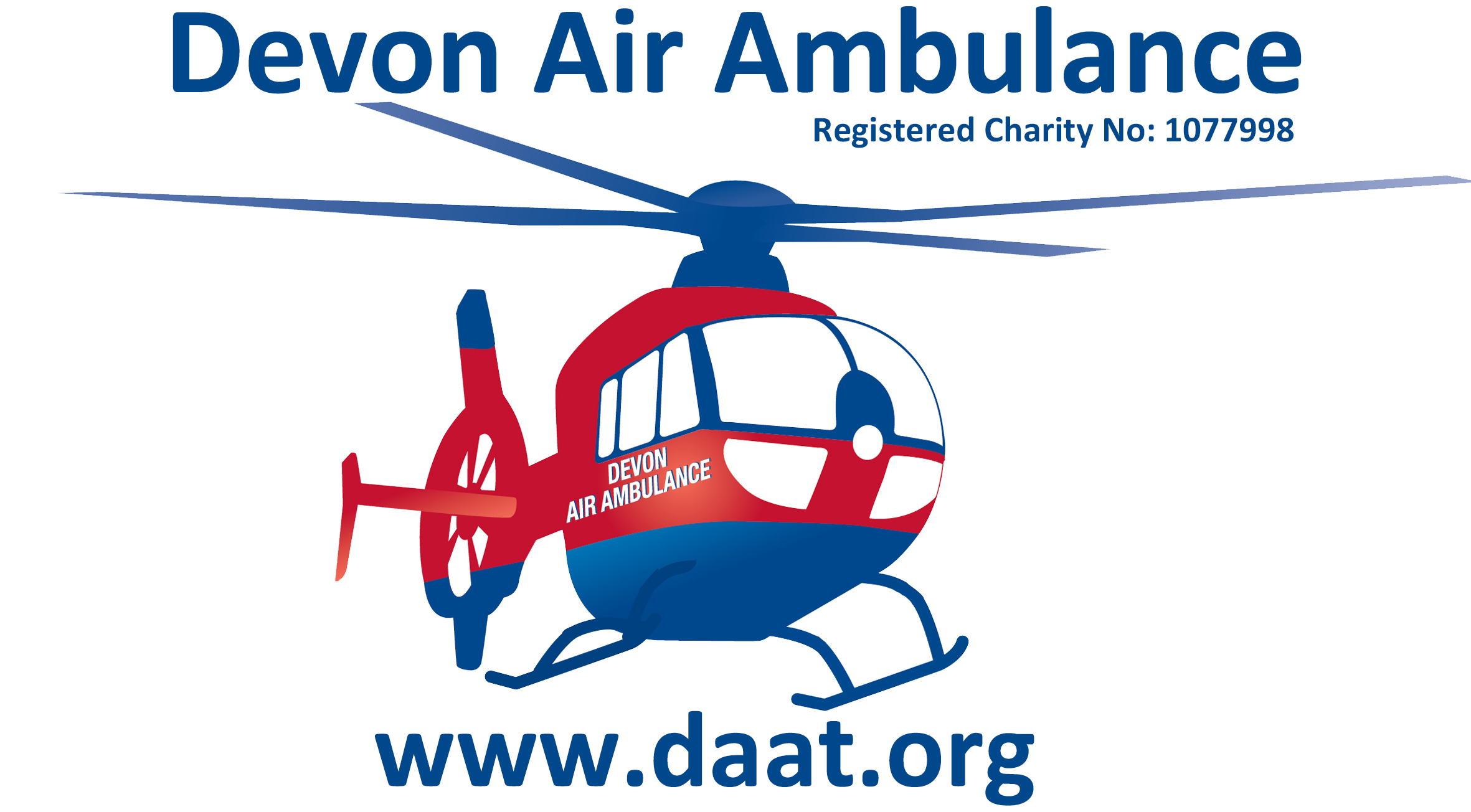 If you would like to donate and support our colleagues Sarah, Ricky, Desta and Chris here are their personal JustGiving pages:
https://www.justgiving.com/fundraising/Sarah-O-Mahoney1
https://www.justgiving.com/fundraising/Ricky-Mainwaring1
https://www.justgiving.com/fundraising/Chris-Simmons9