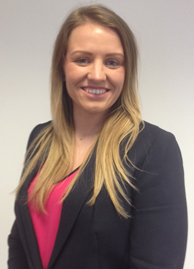 Call Ashley on 01656 656443
Email address: athomas@n-ergygroup.com
I joined the n-ergy family as an Employment Consultant in 2012 after completing a degree in Criminology BSc at The University of Southampton. Since a young age I have had a great interest in working within the Prison Service focusing on reducing re-offending and I have started this career with n-ergy!
In 2014 I was promoted to the position of Employment Manager for the Employability division of n-ergy. My team of consultants work extremely hard supporting ex-offenders find suitable and sustainable employment on their release from custody, working closely with Resettlement Departments in custody and Probation Services. We engage with both small and national employers across the UK to give our candidates a second chance.
As the Employment Manager at n-ergy I am responsible for the overall management and development of the Employment Support Programme in Prisons and in the community helping to reduce the rate of re-offending for ex-offenders on their release from custody.