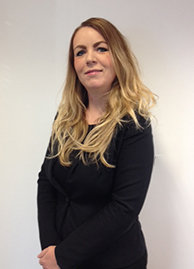 Call Sarah on 07515 066169
Email address:
As the Performance Manager-Central Services for n-ergy, my primary responsibility is to ensure quality and compliance within all areas of the business.
With over 6 years' experience within the offender learning sector and 15 in adult education, I have built upon my knowledge, passion and commitment to bring a customer-focused, quality driven and energetic approach to our service delivery; in order to continually develop and enhance the learner journey whilst maintaining and developing n-ergy's quality management systems.
In my role, I am responsible for the Data and Administration Department and the Quality Team. Collectively, we act as the support function within the company and strive to achieve excellence, all the time, every time.