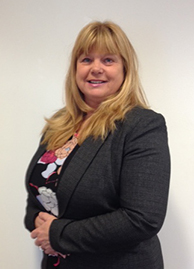 Call Sue on 01656 656443
Email address:
slebreton@n-ergygroup.com
My journey with n-ergy began over five years ago in May 2012, I was first employed as a Training Advisor at HMP Liverpool.
In 2014 I was promoted to Lead Assessor for the north team, assisting the team and carrying out some managerial duties in the absence of the Regional Manager. In March 2015 I had the opportunity to apply for the north Regional Manager position and was successful. I managed a team of nine assessors over 14 prisons which was challenging at times but very rewarding. My role then changed to Data Manager based at Head Office leading the Admin team improving the performance and the quality of the department.
I have over 17 years' experience in the training and education sector. My new role is both exciting and challenging and I have an excellent support network around me. I am looking forward to building my team and producing excellent results.