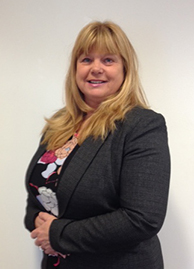 Call Sue on 01656 656443
Email address:
slebreton@n-ergygroup.com
I started working for n-ergy in 2012 as a Training Advisor at HMP Liverpool.
I then progressed to Lead Assessor in 2014 and in March 2015 became the North Regional Manager. My current role is Data Manager now based at Head Office leading the Admin Department.
I have over 16 yrs' experience in the Training and Education Industry.
My new role is both exciting and challenging and I have an excellent support network around me. I am looking forward to implementing new systems and extending the support we offer to the team at n-ergy.