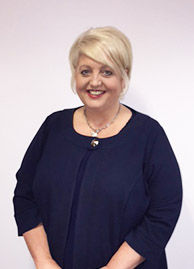 Call Tracy on 01656 656443
Email address: tthomas@n-ergygroup.com
Having been a pivotal part in the creation of n-ergy I am based at Head Office in Bridgend as Head of Central Services and my role is a varied one. My primary function is to undertake all financial and HR responsibilities for n-ergy and in addition, manage contractual performance and administrative support.
My responsibilities include: ensuring strict control of contractual performance and finances are maintained; that n-ergy complies with legislation whilst continually improving services and also ensuring that a proactive administration support service is developed and managed.
I am responsible for the implementation of an integrated people strategy which balances the needs of the business whilst meeting corporate requirements; ensuring that key talent is attracted, developed, rewarded, motivated and retained, building a high performance culture and engaged workforce.