If you are an ex-offender looking for a new start, making a career change, or you simply want to see what other opportunities are available, n-ergy can help.
Our friendly team of employment support consultants are passionate about finding suitable work for ex-offenders with both local and national employers within a wide range of industry sectors which include construction, rail, cleaning, warehousing, catering and sales to name a few.

What's more, to ensure that both you and the employer are receiving the relevant support on placement, we will maintain contact with you for up to 12 months.
New Job, Fresh Start – success stories!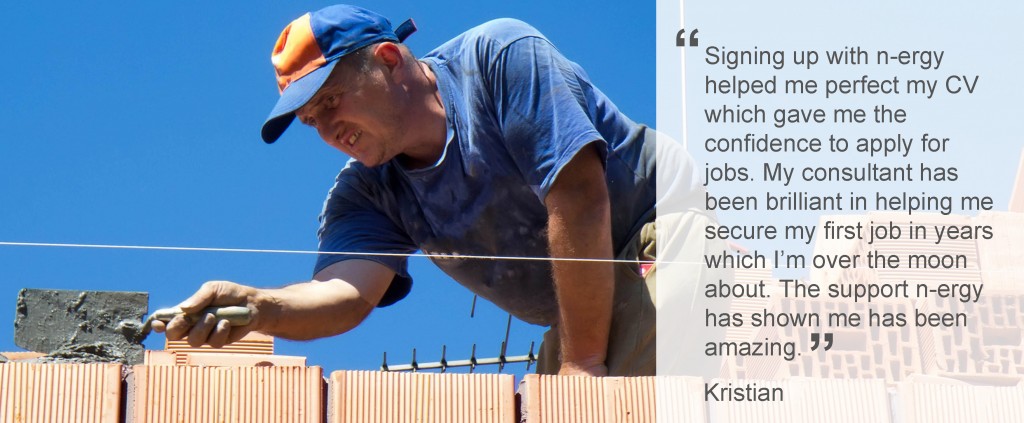 We regularly receive handwritten testimonials from those candidates who n-ergy have found permanent work on release and successfully re-intergrated into their local communities. If you would like to read our recent candidates' success stories please click here.