The n-ergy Head office and Wales team organised their #jollyjumper day on Friday, 16th December at the company headquarters in Bridgend, in support of their regionally chosen Charity of the Year in Wales, Tenovus Cancer Care; and n-ergy's Midlands and South West regions held their Christmas Jumper fundraising days yesterday at their Team Meetings in support of their chosen charities, Meningitis Now and Devon Air Ambulance Trust respectively.
Ricky Mainwaring who has co-ordinated the December fundraising activities said,
"Our Christmas Jumper days are a "must-have" fundraising event in the calendar!  By wearing  "silly" or "fun" Christmas jumpers or sweaters for a small donation, it's another great way to add to our fundraising pot for all our three selected charities and  lots of fun too!"
Here are a few of the photos:
Head Office & Wales (in support of Tenovus Cancer Care)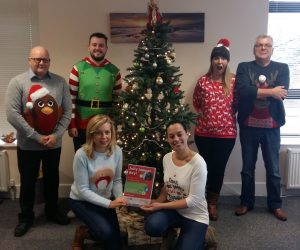 South West Regional Team (in support of Devon Air Ambulance Trust)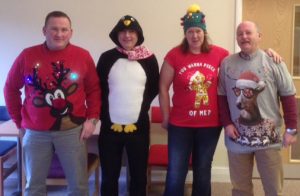 Midlands Regional Team (in support of Meningitis Now)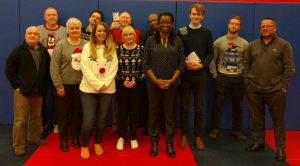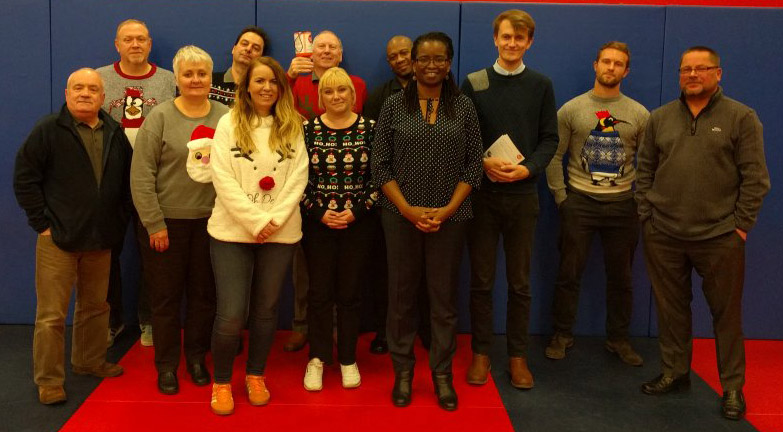 All the regions and also the Head Office team at Bridgend are now working on ideas to plan more fundraising activities in 2017 – watch this space!