n-ergy is delighted to announce two of its n-ergy employees, Desta Omar, Compliance Manager and Ricky Mainwaring, Design & Marketing Assistant who both work at our head office in Bridgend, have jointly raised £675 in support of Tenovus Cancer Care.
Ricky Mainwaring raised £460 in sponsorship in respect of his participation in the 2017 St David's Day Run which took place on Sunday, 5th March in Bute Park, Cardiff.
Ricky said, "Luckily it was dry during the race but the route was quite muddy. However, me and my partner Cassie managed to complete the race in 36 minutes which we were really pleased about, as our target was 40 minutes; and even more thrilled about the amazing fundraising support pledged on our JustGiving page."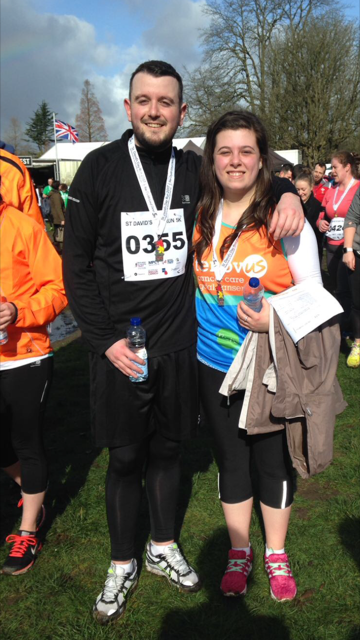 Desta Omar raised £215 in sponsorship from taking part in the 2017 Gung-Ho 5k Challenge (*) on Saturday, 18th March in Bute Park, Cardiff in aid of Tenovus Cancer Care.
Desta said, "Completing the Gung Ho! Challenge has been a fantastic personal achievement and has inspired me to consider participating in similar events in the future. I'd like to thank everyone at n-ergy that sponsored and supported me."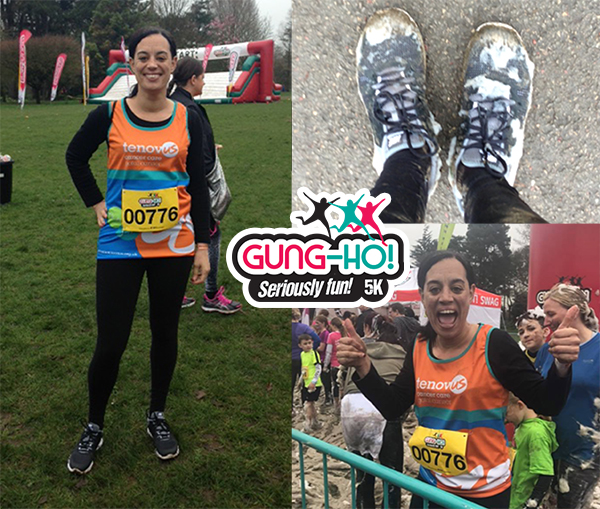 Tracy Jones, Head of Central Services said,
"A huge thank you to both Desta, Ricky and his partner, Cassie who all put in the time and effort to participate in two events which have really raised the bar in respect of our overall fundraising total in support of Tenovus Cancer Care and our Charity of the Year in Wales for 2016/17."
To find out more about our support for n-ergy's Charity of the Year Tenovus Cancer Care in Wales, please visit our webpage Our Charity & Community Support or email marketing@n-ergygroup.com.

(*) The St David's Day Run always takes place on the weekend closest to Wales' National Holiday on St David's Day in Cardiff. The St David's Day Run has always been a family day out offering a 1K, 5K and 10K race. 
(**) The Gung-Ho! Challenge takes place across the UK. To read about the event in Cardiff click here.