Our Curriculum Suite
Click on a qualification to read more.
Level 1 Certificate in Food & Beverage Service
Level 1 Certificate in Food Preparation & Cooking
Level 2 Diploma in Food Production & Cooking
Level 2 Certificate in General Food & Beverage Service Skills
Click here to return to our qualifications page.
Hospitality & Catering Sector
Based on n-ergy's experience, the hospitality and catering sector is welcoming of ex-offenders. By employment, the hospitality sector is the UK's fourth-largest industry, employing around 2.5 million people. n-ergy's qualification suite is customised to best equip individuals to secure employment in an industry where of note, 18% of UK workers are employed within this sector.
n-ergy has experience of successfully delivering qualifications within kitchens, serveries, coffee outlets, restaurants, visitor centre and staff canteens within prison establishments.
Career Opportunities
The sector offers many career opportunities for our learners on release in the following job roles: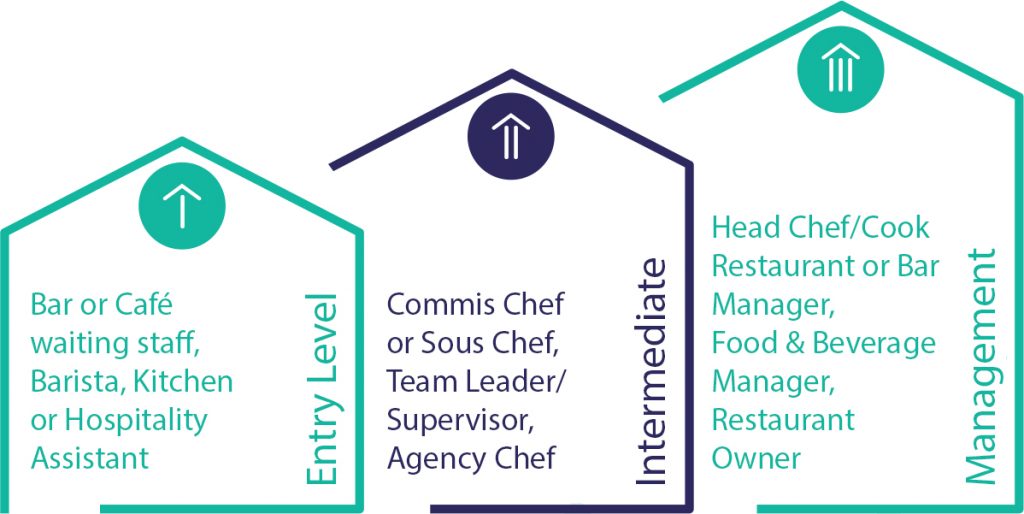 Employers include cafés, fast food outlets, hotels, restaurants, work canteens, national coffee chains and other businesses where large numbers of meals are served. With training and experience, opportunities exist to progress to managerial positions. Many large companies have in-house training and reward schemes for their employees to work towards.