2017 is a very special year for n-ergy as we celebrated our milestone 10th birthday in July. To mark this fantastic achievement, n-ergy organised a full day and evening of celebrations on Friday, 28th July for all its employees.
Our founder and chief executive, Donna Turner-Kot and Managing Director, Mark Turner-Kot hosted our special company celebrations day event with the support of n-ergy's PI&I (Positive Improvement & Impact) Group at St Pierre Hotel, near Chepstow, followed by a party at the Carribean Race Evening at Chepstow Racecourse.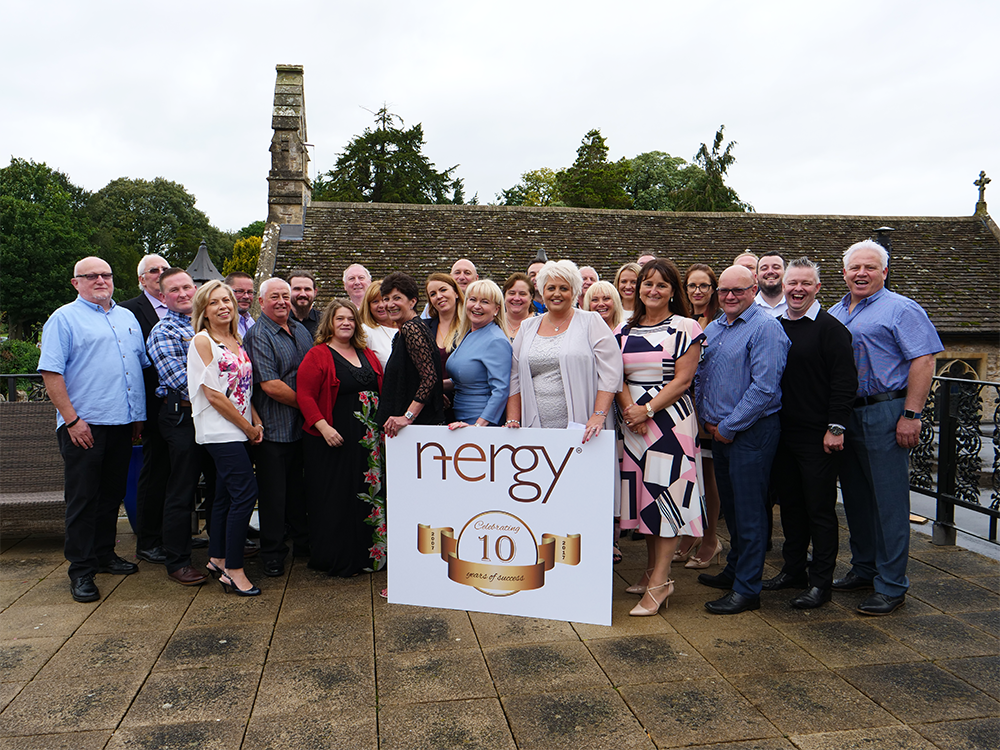 The Day Programme was jam-packed and kicked off with a unique ice-breaker activity game called The Ten-ergiser (see photos below).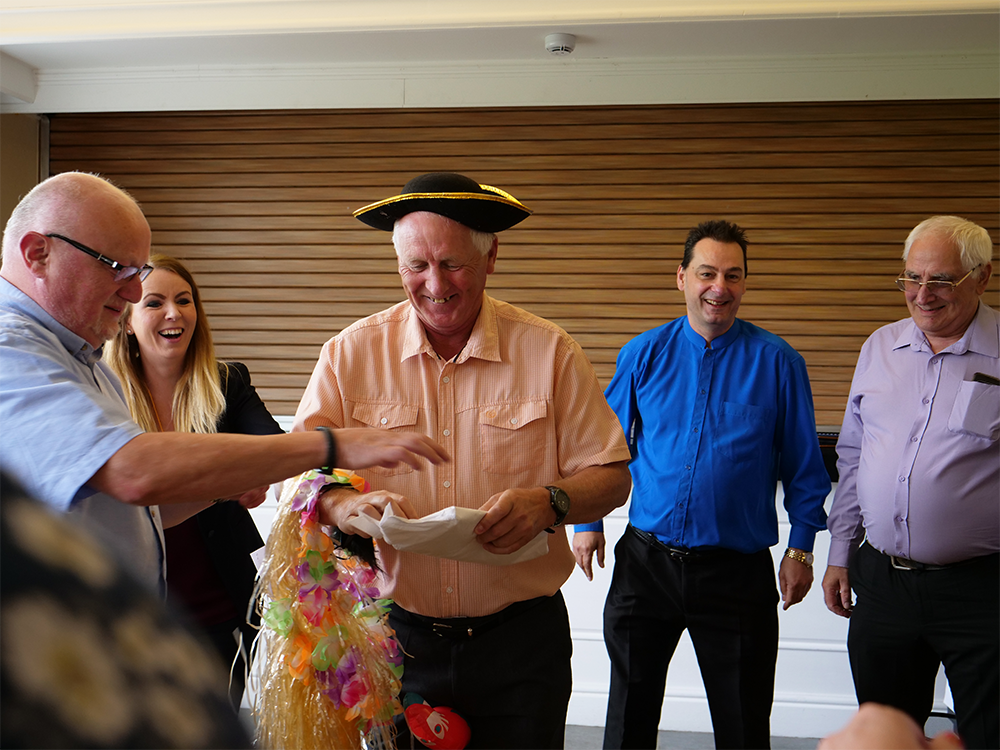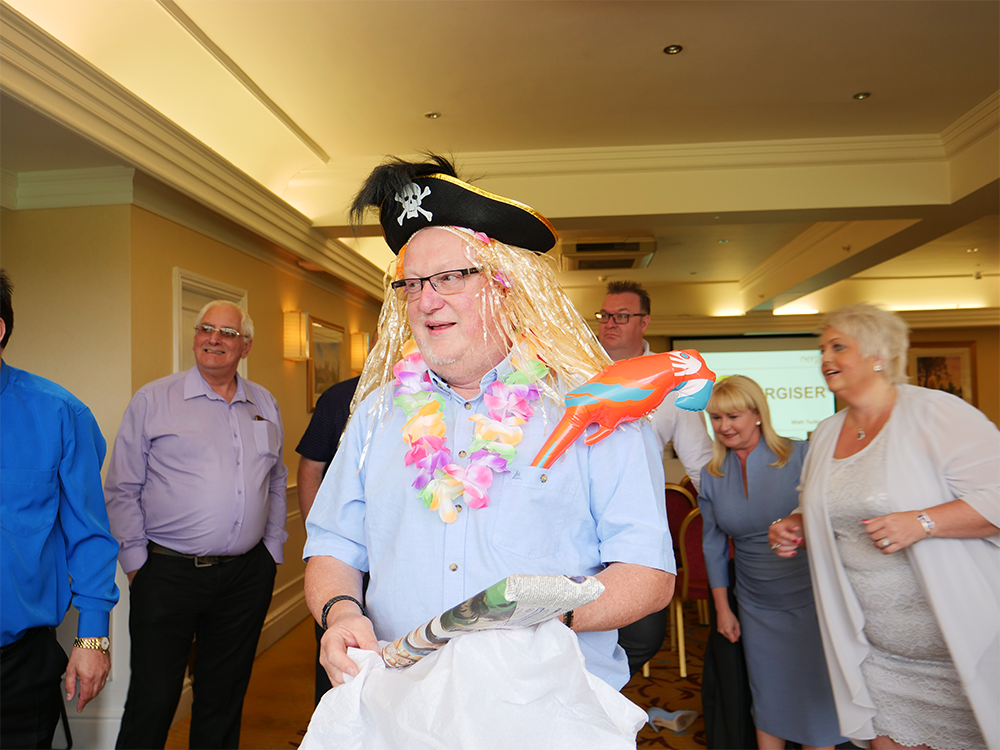 The highlight of the Day Programme was a personal tribute to our founder, Donna Turner-Kot, "This is your Ten-ergy Life" based on a well known TV show. Derek Thornhill, who is one of n-ergy's long serving employees and also a member of the PI&IG , was our TV presenter. (see photo opposite).
Our Head of Central Services, Tracy Thomas, also gave a presentation in respect of the launch of n-ergy's new Leadership & Management Training Programme for the management team at n-ergy which is starting this September.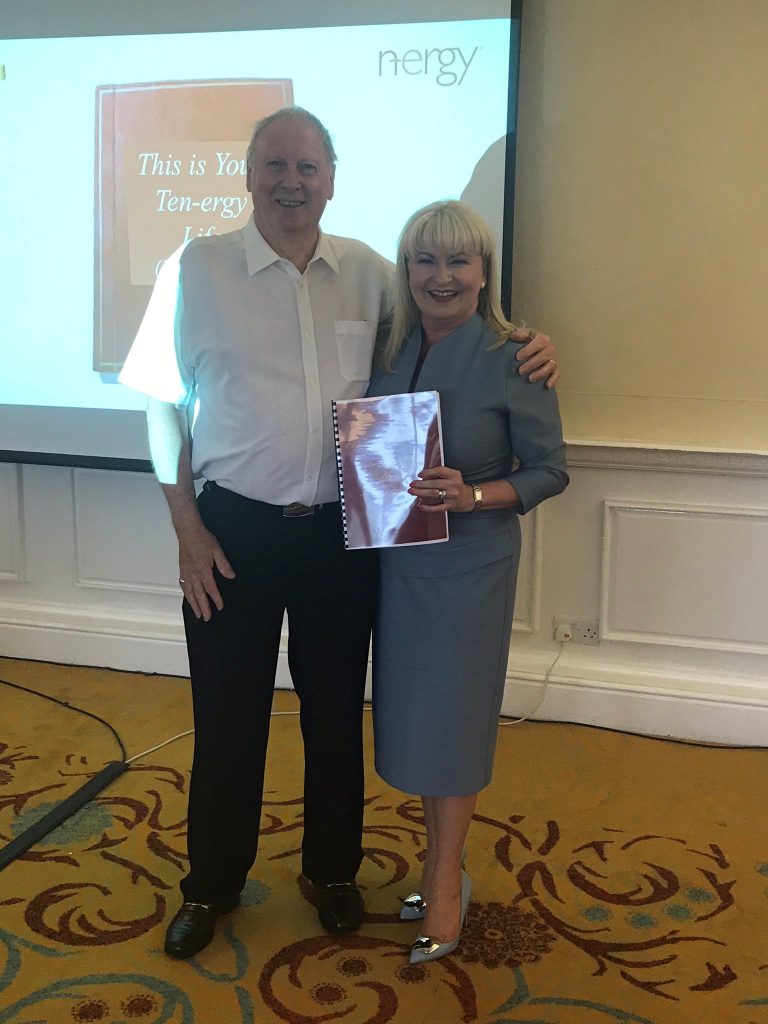 A new organisational structure for n-ergy was also announced by our Head Of Operations, Jany Shaddick-Williams including two new appointments to assist our senior management team as follows: Ashley Thomas, Assistant Head of Operations and Sarah O'Mahoney, Assistant Head of Central Services as of 1st August 2017.
Our Head of Central Services, Tracy Thomas also announced the new uniform colour for our n-ergy assessors working in the prisons. Please see opposite two of our employees modelling the new polo shirts with a commemorative sleeve logo for our 10th Birthday year.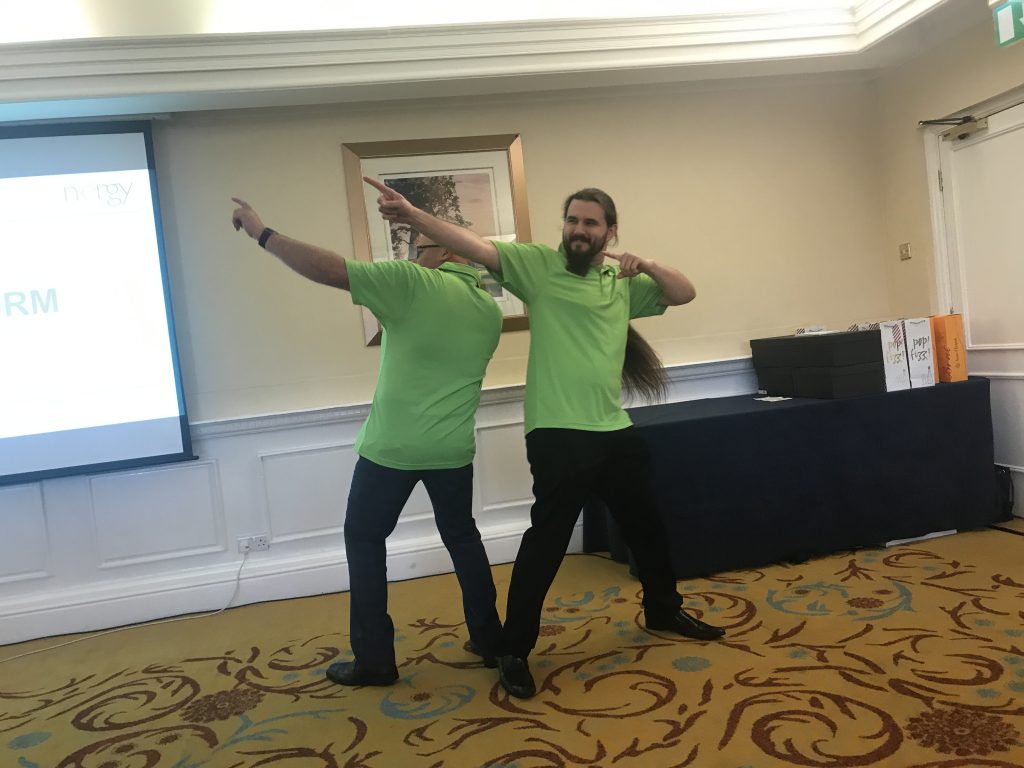 We also enjoyed the premier of our employee "fun" regional video that had been project led by the regional manager for our Wales region and member of the PI&IG, Chris Simmons together with Trudy Wheeler, Marketing Manager and chair of the PI&IG.
The video itself had been filmed by a local student, Rhydian Jones.  n-ergy approached local FE and HE institutions to enquire if they had a student who would help us with filming an employee video purely for our Celebrations Day.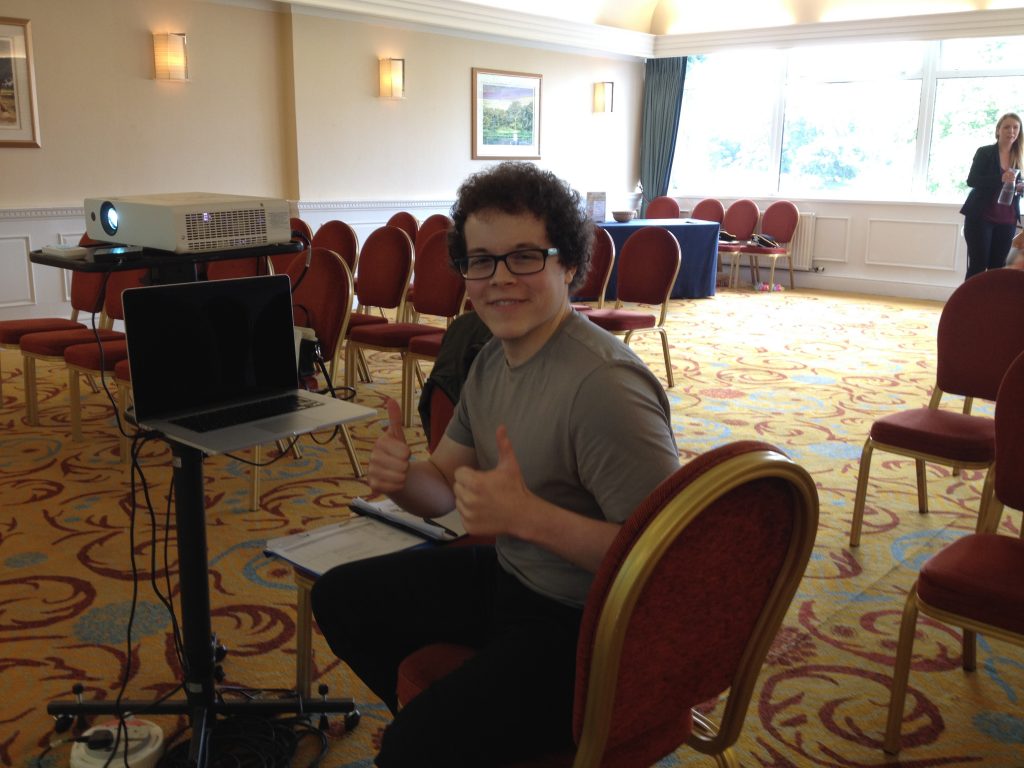 Rhydian liaised with Chris and Trudy over a number of months and then utilised the filming footage he undertook for one of his degree course modules. Thank you Rhydian!
During the day, two further videos were showcased. Firstly, a photo gallery video of our fun moments that we have shared together in respect of fundraising for our corporate charities and/or communications days and parties attended over the last 10 years. The second video, 'Celebrating 10 years of success', concluded the Day Programme followed by a presentation of flowers to Donna and engraved champagne glasses to our founder and longest serving employees, Tracy, Jenny Jones, IQA based at Head Office and Kevin Broom, n-ergy assessor in the South West regional team.
In true n-ergy tradition, everyone who attended all commented on what a great day was had by all. All agreed it had been a fantastic and splendid opportunity to reflect and celebrate together on how far we have come as both individuals and as a company over the last decade!
A day and night to remember and as we salute 10 years of achievement, we now welcome in 10 more years of innovation and inspiration and say a big thank you to our loyal, committed and passionate team of amazing individuals who work for n-ergy living our company values, "Passion, Integrity, Commitment, Learning, Quality and Going the Extra Mile", each and every day!