Over 100 learners were asked by our regional assessors in the Wales, South West and Midlands Regions in the Autumn to take part in a project to provide n-ergy with feedback on how completing a vocational qualification has helped them whilst in custody.   The specific question asked of our learners was "What three words describe how your qualification has helped you?". 
The wordle below represents the learner feedback received and the size of the words reflects the frequency of which the word was mentioned. As you can see the most popular words listed by our learners are, "Knowledge, Confidence, Awareness, Skills, Job, Communication, Experience," followed by "Proud, Hope, Motivation, Improved skills, Helpful" to name but a few.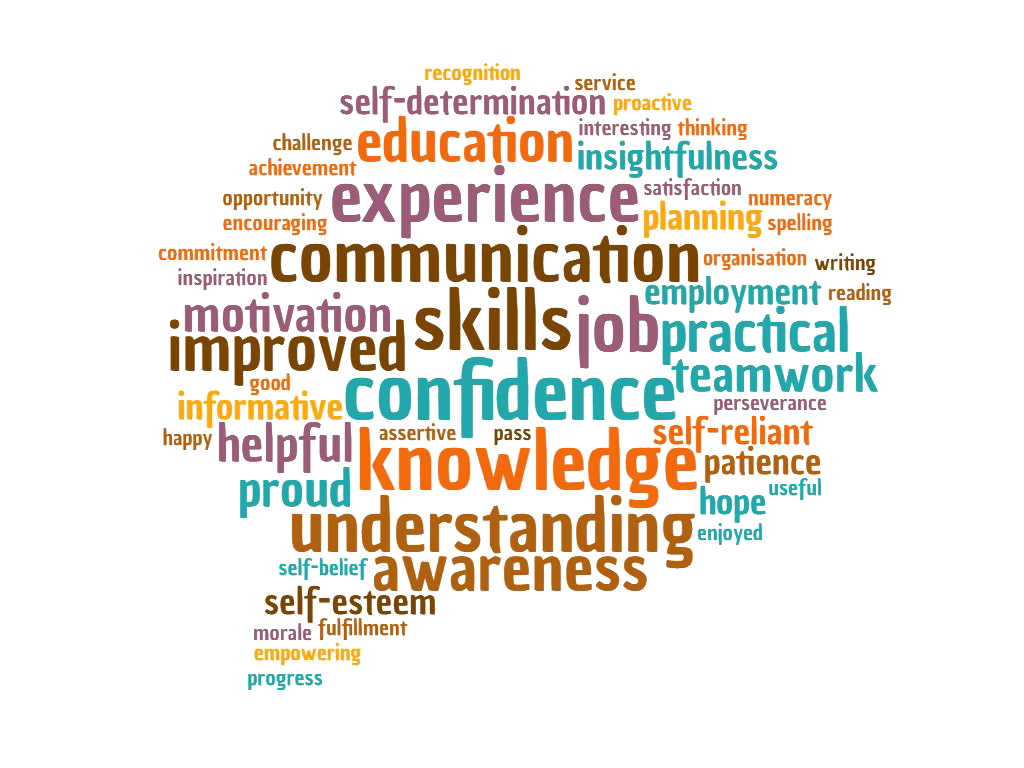 This recent research project supports our commitment to gather learner feedback in order that we may can improve our service delivery and support to this client group.
All of n-ergy's learners are also routinely asked to complete an Exit Interview Form on completion of a vocational qualification; the results of which are analysed by our Compliance Manager and reported in our annual SAR. The latest statistics in 2016 show that:
93% of learners agreed or strongly agreed that the course had made a positive difference to them and 85% of our learners strongly agreed the course prepared them for their next steps.
To learn more about the qualifications we offer to our learners please click here.