Our Story
n-ergy's story began in June 2007 as a privately owned business set up by Chief Executive, Donna Turner-Kot, to work with offenders and ex-offenders.
A strong desire to help ex-offenders rehabilitate was a driving force in starting the business. As a female entrepreneur, Donna is passionate about making a difference and truly believes everyone deserves a second chance!
Through previous experience of working in vocational training within the custodial sector, a gap in the market was identified by Donna to provide a seamless service from custody into the community and into employment.
[ezcol_2third]As a result of Donna's vision, tenacity and leadership to grow the business, n-ergy's business model became achievable. Within a relatively short period of time after start-up, n-ergy then received recognition for its fast growth in the Wales Fast Growth 50 listing for three consecutive years [2011-2013] followed by further expansion and growth and winning a number of awards. These included Donna being awarded Corporate Responsibility Director of the Year by IoD Wales in 2014 and prior to that, a special commendation in Best Business Leader in Welsh Women Means Business Awards and named Entrepreneur of the Year by the South Wales Chamber of Commerce. [/ezcol_2third] [ezcol_1third_end]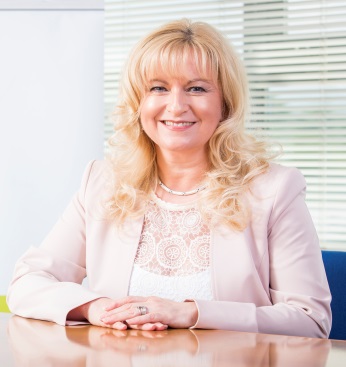 [/ezcol_1third_end]
[ezcol_2third]As an independent specialist sme training provider, providing a high quality, high performance provision to individuals in custody, n-ergy has built successful working relationships with its strategic partners in over 45 prisons in England, Wales and Scotland.  n-ergy is a trusted brand in the offender form and education sectors.[/ezcol_2third] [ezcol_1third_end]

[/ezcol_1third_end]
Donna Turner-Kot said,
"We are very proud of our company's achievements to date which we believe is due to our hard work, determination and our excellent reputation of delivering what we promise!"
Our Story continues
Over the last few years, the offender reform sector has experienced significant changes politically and contractually. In response, n-ergy has embraced and adapted its business model and is proactively tendering and winning new direct contracts with prisons in England and building even closer working relationships with its strategic partners in Wales.  All of whom fully support our company mission, "To create exceptional learning and development opportunities that empower people and organisations to achieve their aspirations."
Everyone working at n-ergy are advocates of supporting individuals in custody achieve their personal learning objectives and employment aims on release.
n-ergy employees pour their heart and soul into their work and believe that the greatest achievements are driven by Passion.