Providing our employees with opportunities for learning and continued professional development within our business is very important to us.  One of our company values is: "Learning – Embracing learning, it's simple. We must always practise what we preach and offer our people the opportunity to learn and develop."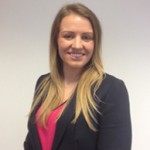 This week, we celebrate a fantastic learning success for our Performance Manager-Operations,
Ashley Thoma
s, who has passed her CMI in Strategic Management (Level 7).  Ashley, who was promoted to the senior management team last summer, is committed to continuing her professional development to the highest level and her ambition is to achieve CMI Chartered status.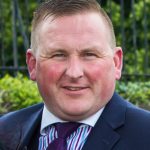 We also celebrate another recent learning success at n-ergy. 
Matt Tucker
, who is an Internal Quality Advisor for the South West Region, and long serving employee at n-ergy, has recently achieved his Information, Advice and Guidance certificate.
Sarah O'Mahoney, Performance Manager – Central Services said, "Empowering our employees to realise and maximise their potential is key. Within our company, we aim to create an environment for employees to take ownership of their career and realise their ambition."
Sarah O'Mahoney also added: "One of our HR strategic objectives within n-ergy is to ensure our employees can perform job duties in other departments or areas of the business. This focus on cross training gives our employees who would like to progress and develop their career within another department or region, new learning opportunities.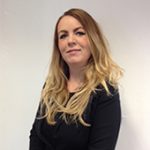 We have two employees within n-ergy who have recently started their Internal Quality Assurance (IQA) certificates and a further two employees who have just started a level three diploma in Business Administration.   Here at n-ergy, we practice what we preach.
Commit yourself to lifelong learning. The most valuable asset you'll ever have is your mind and what you put into it (Brian Tracy)."