binära optioner trend "The par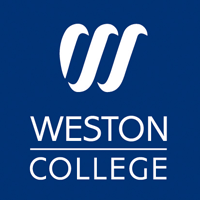 tnership between Weston College and  Viagra holland billiger n-ergy has grown massively over the last few years. It is founded on trust and through the partnership we have grown both the college and n-ergy. I can see great potential for the future and I can see Weston College and n-ergy developing a huge range of opportunities over the next few years.
---
programvara binära optioner
"n-ergy has clearly demonstrated that people coming out of prison can and do make worthy employees.
http://www.spaeltaschraenzer.at/?kylyambyr=bin%C3%A4re-optionen-anbieter-vergleich&613=62 There are several things ex-offenders need, to ensure they don't re-offend but the crucial one is employment. The idea of a company that secures and offers employment for ex-offenders is inspirational and it obviously works very well. It fits in exactly with what the government is trying to achieve.
http://www.soleg.de/?optionende=binere-optionen&0e2=16 binere optionen I would like to congratulate n-ergy for their continuing advocacy of developing offenders in custody and supporting ex-offenders in the transition from prison life to life in the wider community. Their wonderful success is much deserved and I wish all at n-ergy continued tenacity in their determination to ensure that this model of excellence continues to thrive."
go to link Michael Sheen – n-ergy ambassador
---
have a peek here "Donna Turner-Kot is a member of a unique but unofficial business network in Wales – in that she is a female entrepreneur and owner of a fast growth firm that does business across the UK and has aspirations to continue to grow. Such aspiration and enterprise is not common in Wales where research shows that only 3 percent of females are entrepreneurially active – compared with 30 percent in Europe and 40 percent in the US – Donna Turner-Kot is special."
http://www.patspalatepleasers.com/?dgefri=piattaforma-trading-opzioni-binarie Dr Jonathan Deacon, Reader Entrepreneurship and Marketing, Newport Business School, University of Newport
---
http://www.swazilandforum.com/?n=lp-optionweb-com-it-landing20 "Good prison partnership working with other organisations provided access to additional courses and qualifications for prisoners, and accredited their work skills.
غير احتيال الخيارات الثنائية http://www.boligsalg-spanien.dk/?nlnl=binaire-opties-per-minuut&80f=7d Employability skills, including the use of initiative and team working, were appropriately developed. Learners were motivated and engaged by the tasks and progressed at an appropriate pace to higher-level qualifications. Full qualification pass rates for vocational and work courses were high and the quality of teaching and individual coaching in the vocational training and commercial workshops was good. Learners enjoyed their training and developed good practical skills."
http://jonmcculloch.com/?svil=risultati-opzione-robot-binari&918=4f
OFSTED Feedback relating to n-ergy provision following recent Ofsted Inspection from the Head of Learning & Skills (North Division):
---
binära optioner grafer "n-ergy group are the most professional training provider the establishment has worked with".
"I wanted to let you know that n-ergy has received a thank you letter from one of the learners that was very complimentary about n-ergy's professionalism and support for their learners. The learner found that the Customer Service qualification had 'broadened his horizons' and he was looking forward to undertaking another qualification as he felt that he would again be well supported by his assessor."
http://melroth.com/?komp=trading&29d=49 Examples of Feedback received from Quality Improvement Group (QIG) and Partner Delivery Meetings within prisons.
---
"There is clearly a good rapport between the n-ergy assessor and the learners. Several times during my visit other learners spoke to the n-ergy assessor  to explain what they were or had been doing and quite clearly they valued his endorsement of their efforts and achievement. 
After the assessment I interviewed the learner who is undertaking an NVQ Level 1 in Food Preparation and Cooking privately and I asked the learner to rate various aspects of his course and learning experience including feedback, professionalism of tutor, quality of resources, the impact of the qualification on his future career, the induction process and the information and advice given prior to sign up. In all instances the learner's rating was 10/10.  
The learner  was not only thoroughly enjoying his course but he felt challenged, had learnt new skills and found a new career direction. I think it would be fair to say that he had been inspired and much credit for that should be given to both the n-ergy assessor "as the tutor" and the quality of the qualification and learning experience that n-ergy are offering at this prison."
خيار ثنائي روبوت مارتينجال Feedback received in respect of an Internal Compliance visit (December 2013) by Weston College at a Prison in the South West region.
---

n-ergy are delighted to announce that top Executive Chef from The Vineyard, Daniel Galmiche, endorses the work of n-ergy. Here is what he had to say about us: "Having met Donna and Mark Turner-Kot at The Vineyard Restaurant where I hold the position of Executive Chef, I could clearly see that they were not only passionate about fine food and wine, they were extremely passionate about the work they undertake with offenders and ex-offenders.
I am aware from the media, that there are many who enter custody with culinary experience and many who have gained skills and qualifications while in custody. n-ergy work with these individuals to hone their passion for the food and hospitality industry and endeavour to secure sustainable employment for them.
Throughout my own career, I have been supported, challenged and inspired by many people including the highest ranking world chefs. These people made and continue to make, positive changes that enrich my life. Through working with n-ergy, I feel that I too can positively improve the lives of those offenders and ex-offenders who have decided to turn their lives around through their passion of food.
I will be working in partnership with n-ergy by supporting the further development of their culinary training programmes and encouraging others within my industry to afford ex-offenders a second chance."