Congratulations to Sarah O'Mahoney, Performance Manager – Central Services from everyone at n-ergy on her recent achievement in attaining Level 5, HR Management Certificate.
Sarah, who is a passionate advocate of life-long learning said:
"Within n-ergy, we aim to create an environment for employees to take ownership of their career and realise their ambition. Therefore, when I took on board new responsibilities to support the HR function at n-ergy, I knew I wanted to study for a suitable HR qualification to improve my knowledge and understanding. I am therefore delighted to have achieved qualification.
I enjoy setting myself new learning goals and regularly complete online courses to keep my skills up to date.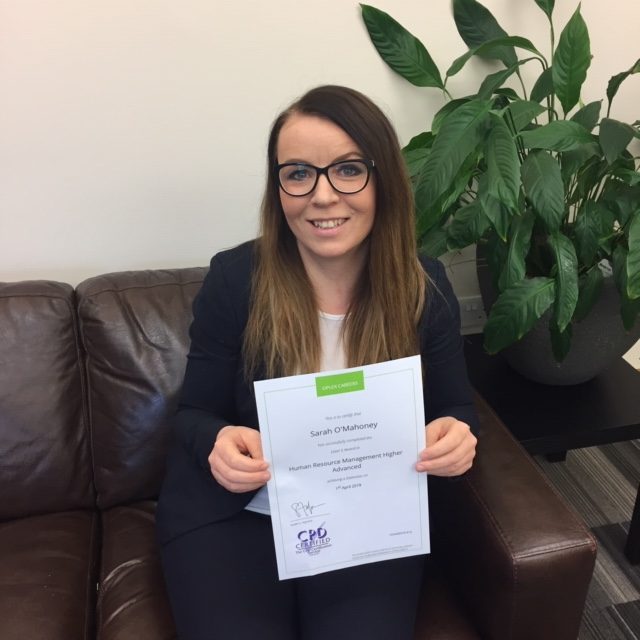 One of our company values is: "Learning – Embracing learning, it's simple. We must always practice what we preach and offer our people the opportunity to learn and develop.