Our analysis of n-ergy's Learner Exit Interview forms has shown outstanding results for September.
Sarah O'Mahoney, Performance Manager-Central Services at n-ergy said,  "Our Learner Voice results are regularly monitored throughout the year by our quality team but this month in particular, we have some really fantastic feedback.
It's great for our regional team of Training Advisors to receive due praise and positive feedback about the information, advice and guidance we provide and know that our learners' are extremely satisfied with our service."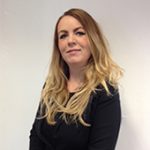 Learner Voice – September Results
97% of learners enjoyed their course
100% of learner felt supported throughout their qualification
100% of learners felt they were treated respectfully
97% of learners felt the course made a positive difference to them
97% of learners felt the course made them more employable
Learner Feedback
"Great support and helpful staff who provided excellent feedback and encouragement throughout."

"The Assessor was very helpful, supportive and polite throughout my course. There were times where he helped me re-word the questions to improve my understanding. My experience was very good and I would recommend peers to participate in n-ergy programmes."
"I thought the course was excellent because it has taught me things about customer service that I didn't know, even though I have worked in this role many times."
"I have found new understanding of ways to help the people I work with and hope to use this when released."
"Very helpful to me and explained everything in fine detail. It has given me a very good understanding."
Sarah O'Mahoney continued,
"Overall for the last quarter, our results for numeracy and literacy have increased which is great news! We are continually reviewing the ways we embed numeracy and literacy into our vocational delivery and it is great to see that we have improved in this area."
All learner feedback monitored by n-ergy's quality team over the last 12 months provides supporting evidence for our self-assessment, quality improvement plan and also feeds in to n-ergy's ISO 9001 Audit Committee that meet quarterly.